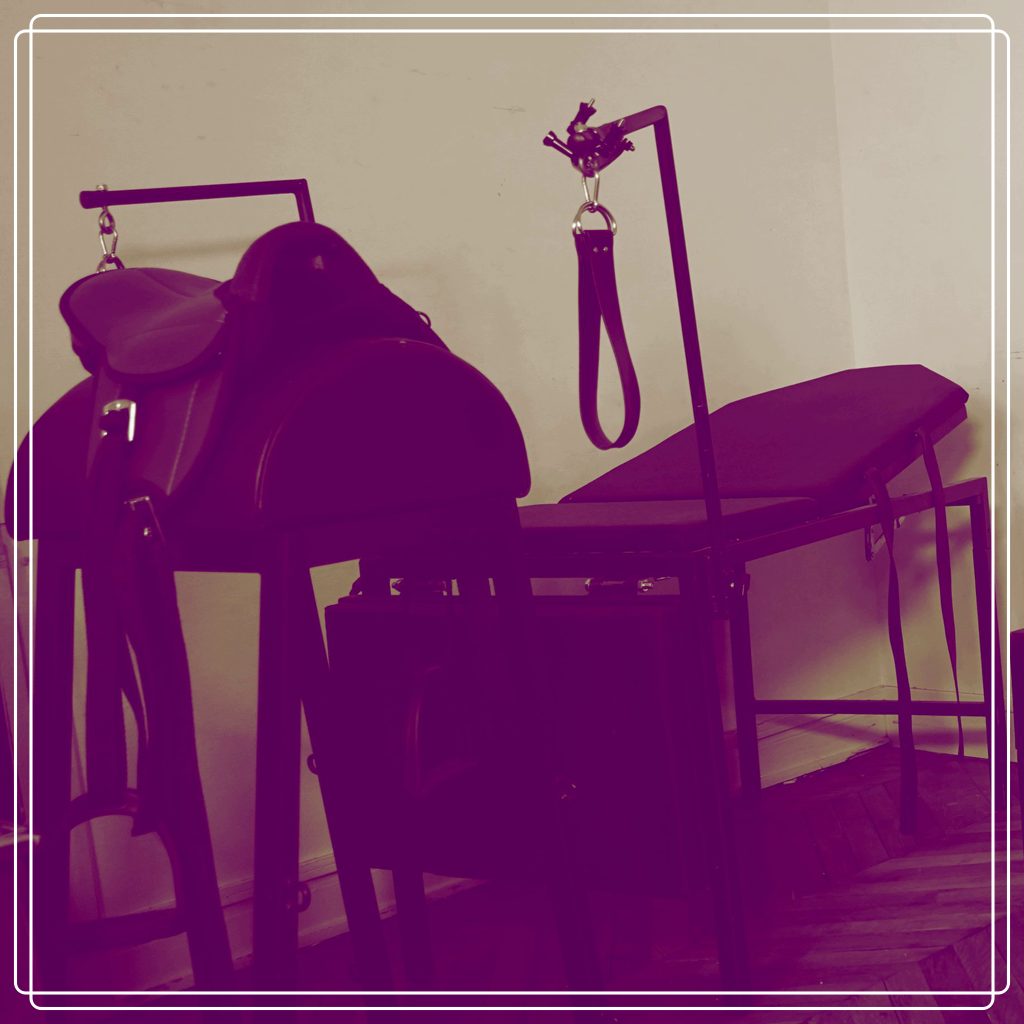 It would be extremely tedious for me to list all my bdsm gear and other accessories. However, I give an overview below:
Dildos of all sizes. Several dozens
Ropes of various gauges
Very strong leather harnesses, handcuffs
A leather sarcophagus and a big trunk to lock you up
4 wc and/or facesitting chairs, one of which has an evacuation duct going to your mouth.
Several dozen whips, swifts, paddles, riding crops,… for beginners as well as for seasoned masochists.
A gynecological BDSM bench to immobilize your legs wide apart.
A heavy BDSM chair to immobilize you in a sitting position.

Medical equipment and electrostimulation. 

...